Skip to Content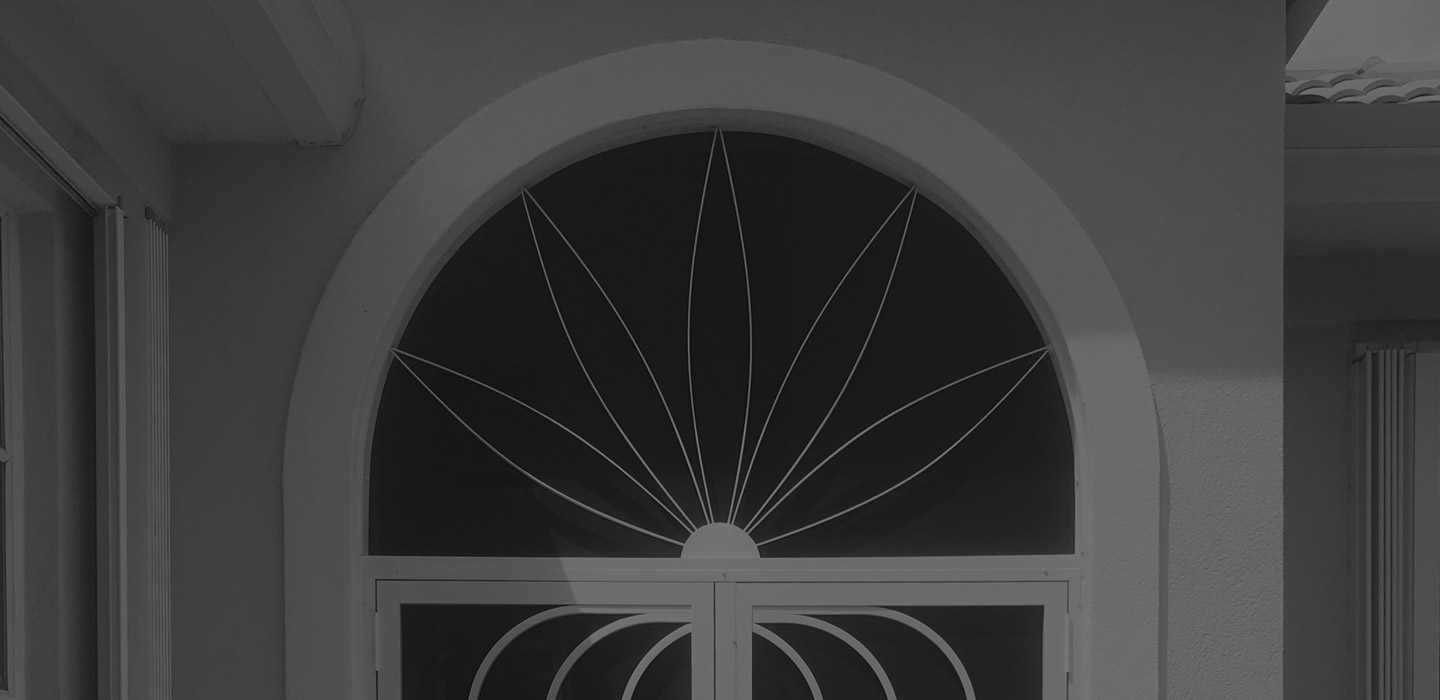 Custom Screen Work by Pfeffer's Custom Aluminum Products, Inc.
Custom-Designed Front Entryways in Palm Beach, Martin, St Lucie and Indian River Counties
For nearly 50 years, Pfeffer's Custom Aluminum Products Inc. has been proudly serving the area with elegant, custom-made front entryways. You take pride in your home, so give it the treatment it deserves with our craftsmanship. Most people don't think of their front door as one of the most important aspects of home improvement, but consider your property. Your home's front door is the entrance to your life. It starts describing you and your lifestyle before anyone even enters. With a bit of added curb appeal and some enhanced features, you can enjoy the beautiful services we have to offer. When you're ready to invest in your home with a company that cares, call Pfeffer's Custom Aluminum Products Inc.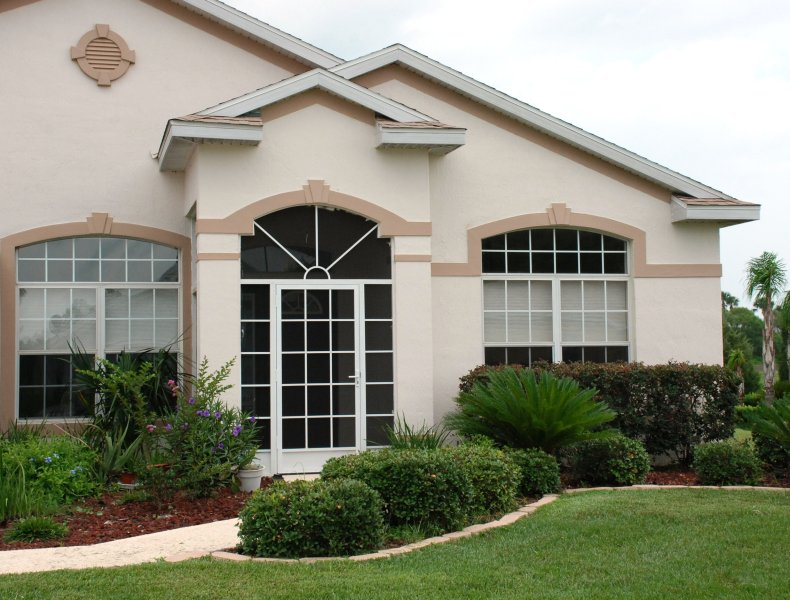 Keep Out Pesky Native Pests
As you know, Florida is home to a lot of native wildlife. While we enjoy having them in our ecosystem, they're not welcome in our homes and pool areas. Our custom threshold along with an adjustable bugsweep and industrial caulking will keep these pesky critters out of your home. Finally, we incorporate our Z-bar with a felt groove to add another layer of protection as well as a soft close, to avoid slamming. Never worry about frogs, snakes, lizards, or other unwanted guests again!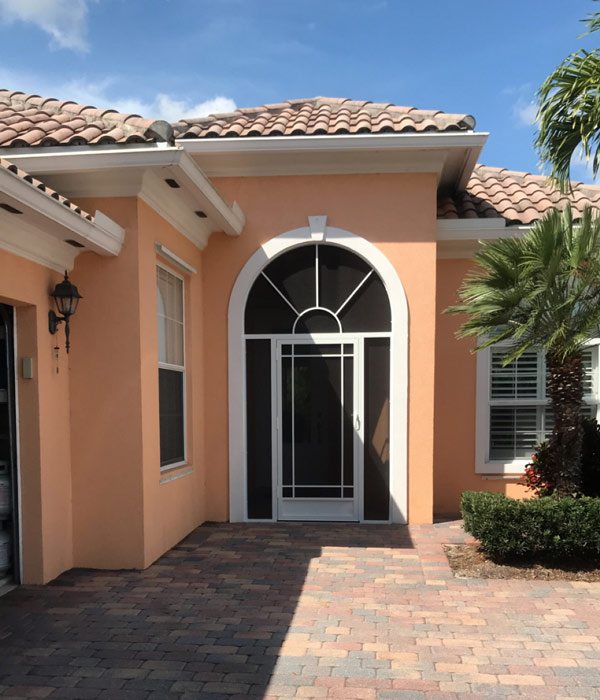 Elegance Meets Energy-Efficiency
Our custom-made entryways are not only beautiful – they also offer many other conveniences, such as:
Helping you save money on energy bills. Our craftsmanship allows for cross ventilation during Florida's cooler months, saving on both energy costs and adding to the comfort of your home. In the warmer months, they add an extra barrier of insulation from the sun's harsh heat on your front door.
Protecting your fur babies! They add an additional barrier for our beloved pets. Do you have a furry friend that likes to bolt out of the front door? Do not fear! Our custom entryway will keep them from running into the street!
Adding living space! These entryways are an economical way to create additional space in your home. This room can also give you a place for packages to be safely stored out of the weather.
Keeping unwanted creatures out! They prevent pesky critters and birds from entering your home. Don't worry about birds building nests over your front door, making a mess and leaving droppings.
Reviews
Last month I had my screen door installed. I used Pfeffer's Custom Aluminum Products, Paul Pfeffer 800-552-2173, 561-746-0104, and am extremely satisfied. They were very quick, efficient, professional and reasonable. I'd highly recommend them.
Pfeffer Custom Aluminum-Phone: 800-552-2173, 561-746-0104, put a new patio screen in for me, and replaced handles and locks, very reasonable, came on time.