Skip to Content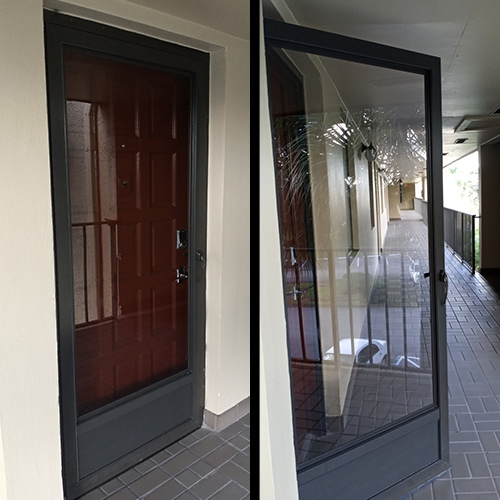 Storm Doors
Check out our variety of Storm Doors!
Custom Sliding Screen Doors
Available to fit your existing patio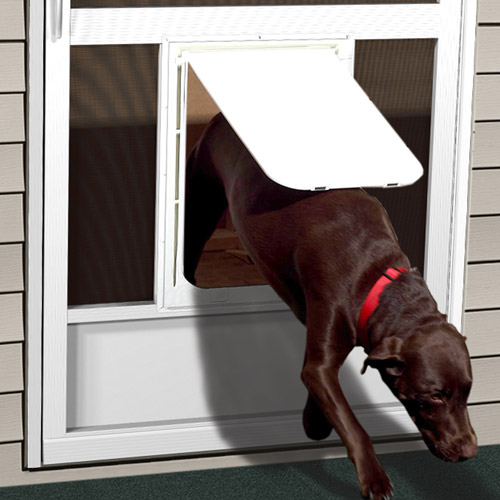 Dog Doors
We have three different sized dog doors! We can install them in your enclosure, or screen door.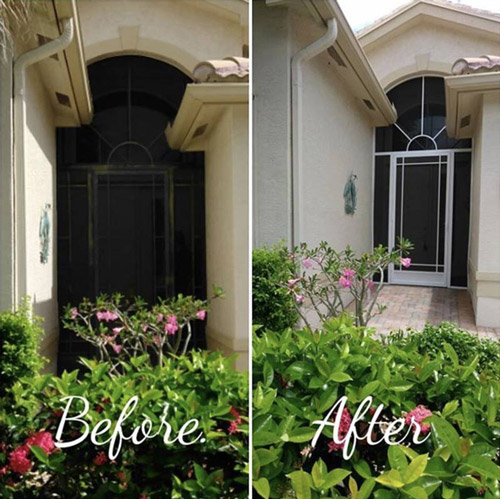 Refurbish or Replace
Update your front entry enclosure, you can even change the color!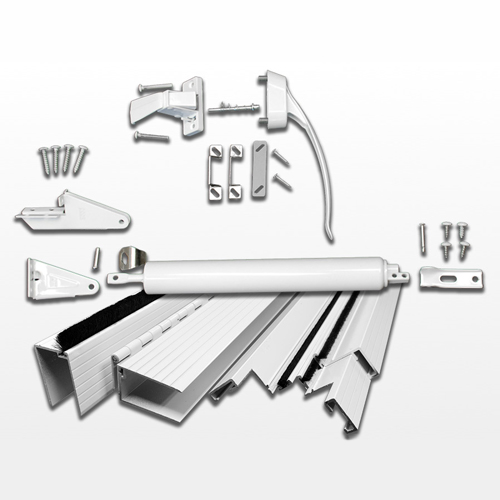 Screen Replacement
Door, enclosure, window and door parts of ALL kinds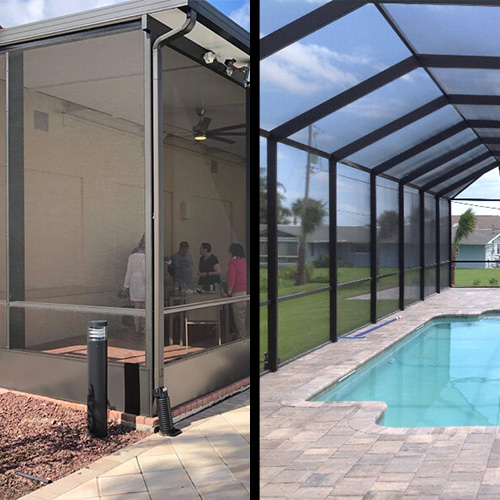 Rescreening
All shapes and sizes, including pet screen and super screen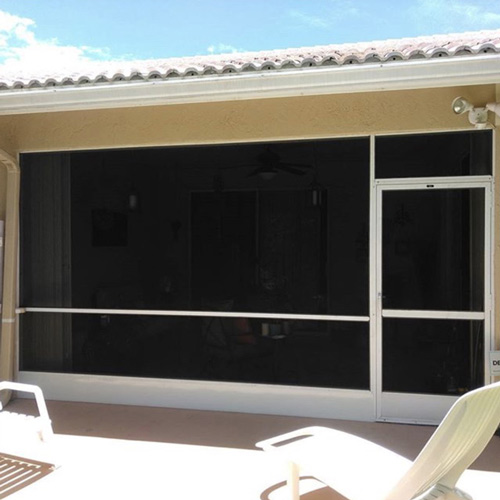 Kickplate
Installations of all heights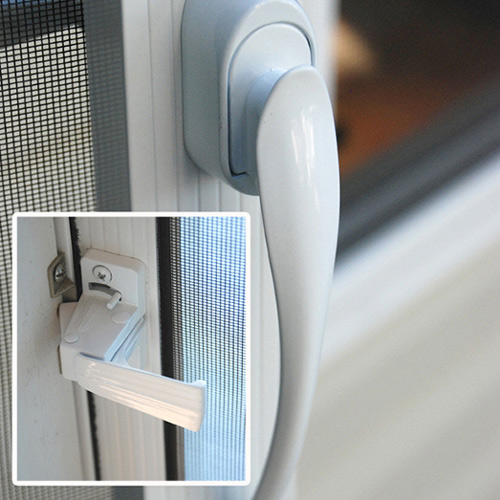 Easy Pull Handles
Our ADA approved comfortable pull-style handle is both easy to use, but also durable and beautiful. It is also rust-free, so it is built to last!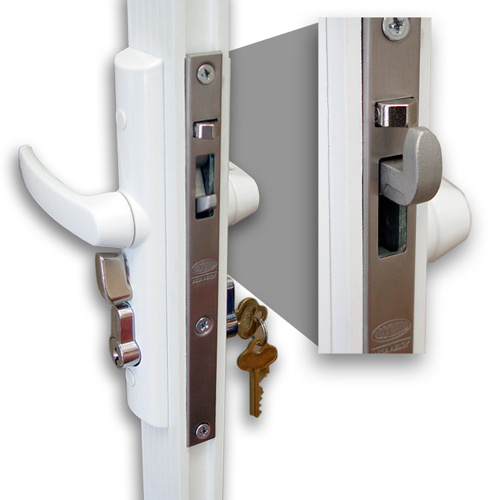 The Tasman
Provides superior design by coupling a double key locking system along with a lever style handle that is fluid in operation. The Tasman can be locked from inside or out with a key.
Call Today for a Free Estimate!